---
🚗 Love driving around with your dog, but hate all the fur, drooling, and scratch marks left behind? 🤦‍♂️🤦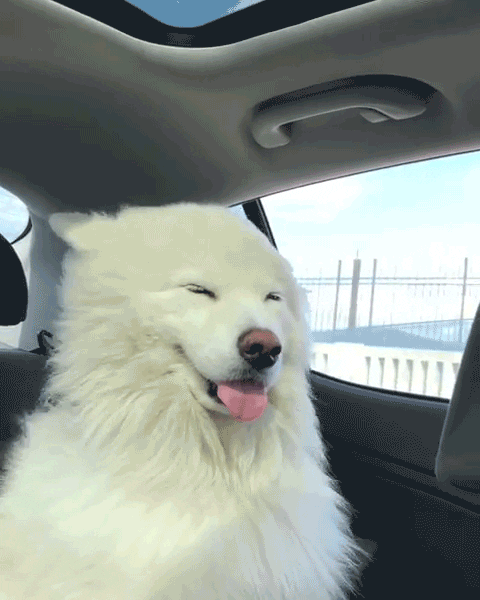 We hear you!
Keep your pet comfy and your precious car seat clean with the iHeartPaw Doggo Rear Seat Cover ❤️
Prevents Doggo Anxiety 💫
With an innovative mesh window at the front, it allows your furry friend to see you at all times, so they remain comfortable and assured that you are with them.
Designed For Maximum Protection 🔰
The Rear Seat Cover protects the entire backseat and creates a protective barricade to allow your pet to move safely without making any messes.
It includes a doggo seat belt strap too!
Durable & Waterproof 💧
Featuring a 4-layered, quilted design, this Rear Seat Cover is extremely tough and resistant to scratches and bites.
With a waterproof top layer, cleaning is extremely simple—just wipe.
Easy and quick installation ✔️
Adjustable straps that can be fastened to the car's headrests

Needs no tools or adhesives

Easy to remove too

Fits in any car
FAQ
Q: I have two dogs, is this car seat cover large enough for them?
A: Yes, the iHeartPaw Doggo Rear Seat Cover™ gives 2 dogs with enough space to move, be comfortable and even look out of the window.
Q: Is it safe for heavy chewers?
A: The cover has 4 thick, durable layers that can handle even heavy chewers with ease.

30 Day Money Back Guarantee 
Within 30 days of purchase, you are entitled to a 30 Day Money Back Guarantee. No questions asked, no strings attached.

We are confident that our products are absolutely the best and can make your pet's life easier and more fun!
We wish to make it absolutely Risk-Free when you purchase with us!
We have 24/7 Email Support. 
 'A dog is the only thing on earth that loves you more than he loves himself.'
"No matter how you're feeling, a little dog gonna love you."