---
Got a dog that frequently needs to pee? 🐶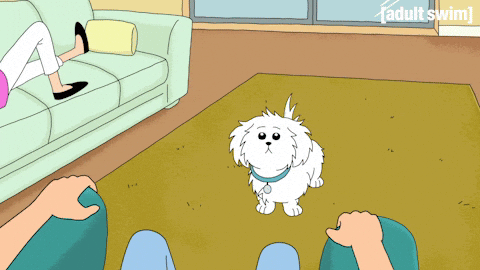 You need something to save your carpets, furniture, or wooden floors!
Give your pet the iHeartPaw Washable Doggo Pee Pad. 🙌
Whether it's an untrained puppy or an elderly dog with a health condition, this pee pad is the most convenient, mess-free solution.

Super-absorbent & Hygienic 💯
4-layered design locks in all the moisture

Moisture-wicking top layer prevents wetness and odor
A handy helper for potty training your dog! 🚽
Dries quickly to prevent bacteria growth

Perfect for placing in your car or dog bed while going to the vet
Durable, Washable & Reusable    🚿
Chew-resistant and bite proof

Machine-washable more than 100 times

Reduces unnecessary waste from disposable pee pads
FAQ
Q: Is this pee pad only for puppies?
A: No, the iHeartPaw Washable Doggo Pee Pad is perfect for older dogs with incontinence, illness, diabetes, and even post-surgery. It is also great for cats and other small pets.
Q: I have a large dog with urinary issues? Will this pee pad handle her needs?
A: Yes, the Washable Dog Pee Pad is available in large sizes and is extremely absorbent.
Q: How will my dog know that she should use this pad?
A: All she needs is simple training and a lot of encouragement (and Treats!) to go straight to the pee pad. After a few times, you'll see her going directly to the pee pad.
30 Day Money Back Guarantee 
Within 30 days of purchase, you are entitled to a 30 Day Money Back Guarantee. No questions asked, no strings attached.

We are confident that our products are absolutely the best and can make your pet's life easier and more fun!
We wish to make it absolutely Risk-Free when you purchase with us!
We have 24/7 Email Support. 
 'A dog is the only thing on earth that loves you more than he loves himself.'
"No matter how you're feeling, a little dog gonna love you."