---
Tired Of Doggos 🐶 Making A Mess With Traditional  Pet Bottles?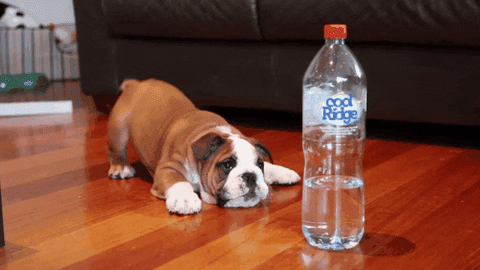 💖 Need an efficient pet water bottle that is simple and lightweight and has no extra bowl?
🐕 If so, iHeartPaw Doggo Bottle is all you need! :) 
🔥 No More Water Waste 
Press the water key, and the unused water can easily go back into the container :) 
Very efficient design, making sure that there will be no wasted water. 
✨ Leak-Proof
💍 Lock Key Design with silica gel seal ring.
🍼 Makes sure your pet bottle doesn't leak. No more worries about the water leaking or making the floor wet anymore. 

Quench Your Doggo's Thirst
Our cute water bottle will quench your furry little friend's thirst while you are embarking on an outdoor adventure.
Portable 💼
✔️ Perfect for outdoor activities with doggos
✔️ Option A - 350ml Pet Water Bottle
✔️ Option B - 550ml Pet Water Bottle  
Compact Size
Easily carried in your bags or take on your hand using attached straps.

Hydrating On The Go
Our Pet Water Bottle is the perfect solution for hydrating on the go.
It is safe and durable.
It is BPA Free and is made of high-quality food-grade material.
🌈 Multiple Colors
Turquoise, Black, Pink, White, and Royal Blue. 
30 Day Money Back Guarantee 
Within 30 days of purchase, you are entitled to a 30 Day Money Back Guarantee. No questions asked, no strings attached.

We are confident that our products are absolutely the best and can make your pet's life easier and more fun!
We wish to make it absolutely Risk-Free when you purchase with us!
We have 24/7 Email Support. 
 'A dog is the only thing on earth that loves you more than he loves himself.'
"No matter how you're feeling, a little dog gonna love you."