---
Does your doggo 🐶 love to play outdoors?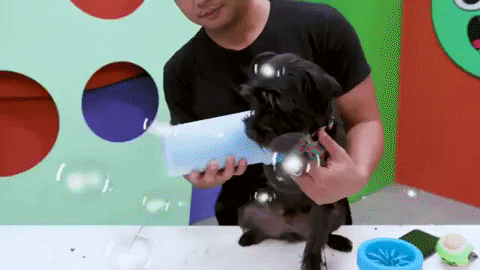 Dirty paws are a NO-NO inside houses. 🐾
Clean the dirty paws effectively so your furry pals won't make a mess indoors.
Here is the easy solution. 
🐾 iHeartPaw Doggo Paw Cleaner 🐶
Join Paw Cleaners Club Now! 😀
iHeartPaw™ Doggo Paw Cleaner makes it fun and easy to clean your doggo's paws.
Safe To Use & Ultra-Soft
Carefully created using BPA free material

Designed using recycled eco-friendly material ♻️

Ensures your pets won't feel discomfort, itchy, or ache

Incredibly easy to install too!
Remove Sand, Grass, Dirt, Or Mud Like A Charm! 🔥

Extremely Portable 
Take our handy paw cleaner to your next outdoor adventures! Light and easy to carry!
Cleaning our furry pals after hiking is straightforward. 🐕
Designed in a way so that you can enjoy walking your pets in the park without their dirty paws messing up your homes.
How to use it? Just add a little water. Gently twist and turn to remove all dirt from your pet's paws.
A question about size. For Chihuahuas (small dogs), consider going for size S. For larger dogs, consider going for size L. 
30 Day Money Back Guarantee 
Within 30 days of purchase, you are entitled to a 30 Day Money Back Guarantee. No questions asked, no strings attached. 
We are confident that our products are absolutely the best and can make your pet's life easier and more fun!
We wish to make it absolutely Risk-Free when you purchase with us!
We have 24/7 Email Support. 
 'A dog is the only thing on earth that loves you more than he loves himself.'
"No matter how you're feeling, a little dog gonna love you."